If you come from New Delhi, Rishikesh will seem like a quiet place, if from anywhere else in a world it will be a busy, noisy place full of cow manure .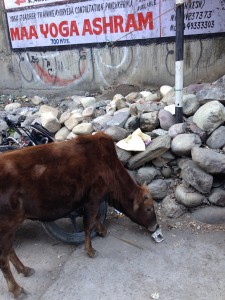 If you're in Yoga stay in one of many ashrams, we recommend Omkarananda Ashram guest house. It has nice view of Ganges (but you need to ask for a room with the view), and a great yoga workshops. You need to book your place in advance.
Parmarth Niketen Ashram is a story in itself, it is one of the biggest in India with 1 2000 rooms. It is a very noisy place. If you don't like the 3 hours of chanting on the Ghat it's not for you.
Most peaceful place in Rishikes and the only place where you won't be aggressively offered to buy souvenirs, hashish or anything else is a swiss cottage. Swiss cottage is a chill-out place where backpackers gather. It is in a hill but only 10 minutes walk from the action (ghats, markets).
In swiss cottage you'll find many guesthouses and great restaurants. Greatest of them all is Nirvana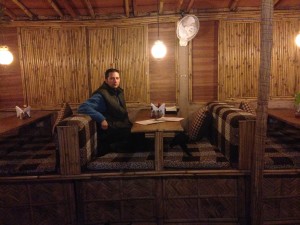 We stayed at the holliday home, it is a budget place with clean rooms. Surprisingly for the price range, you get complementary water and toilet papers- you learn to appreciate such a gesture in India. Raj, the guy who runs the place, is very friendly and he organises great trekkings like Kunjapuri Trekking.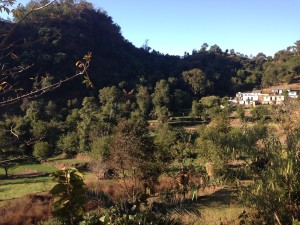 Feedback from Facebook